The past year, like 2020, was again marked by the global pandemic and many of the measures imposed during the year prevented large groups of people from gathering. So we took the current opportunity and in keeping with all the anti-epidemic measures, we decided to combine two celebrations into one, a birthday party and a Christmas party.
The entertainment of all colleagues from the offices in Sofia, Plovdiv, Varna and Burgas was provided by the professionals from Catalyst Bulgaria, who prepared great team building activities aimed at helping to get to know and bring the teams together so we can see the "big picture" together. The rest of the night was filled with positive emotions and lots of music and dancing.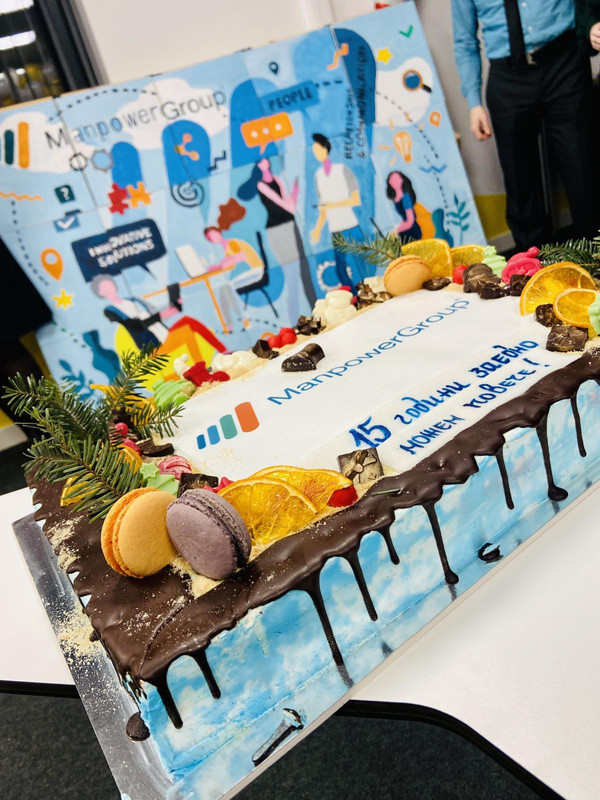 This is also the moment to mention the wonderful corporate Christmas gifts under the slogan "Anti-burnout Christmas", with which we aim to remind our colleagues and partners that the time we spend on ourselves should not be underestimated. The gifts included a ceramic mug, a scented candle and a chocolate sphere that turns into irresistibly delicious hot chocolate when submerged into a glass of warm milk. Some of the gifts in the set were provided by organizations supporting and employing disabled people and members of vulnerable groups.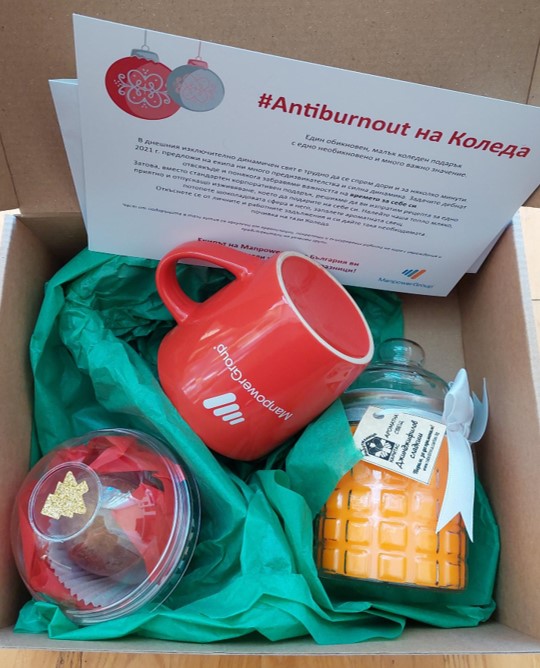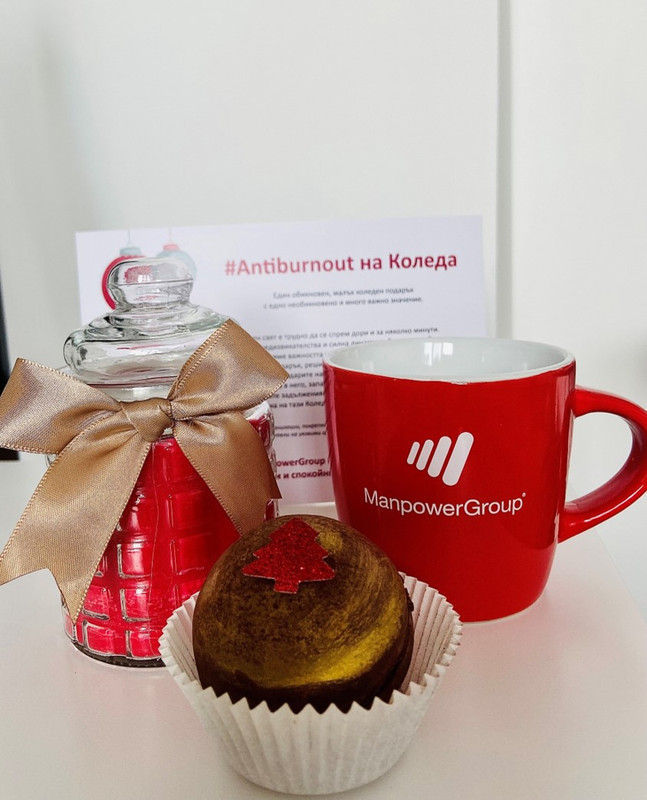 Thank you to everyone who has supported and trusted us for 15 years! We wish you bright and peaceful holidays and we can't wait to see you next year, energized and ready to conquer new heights together! The Manpower team will be back at the office and ready to assist you on the 4th of January 2022.